Training
Continuous training of divers and diving supervisors is one of our key priorities. We have created all the necessary conditions for studying and training according to our own qualification development plan at our base. As well as that, we cooperate with The Underwater Centre, Fort William regarding diving and ROV team training.
Also, some of our divers have received IMCA Diving medics certificate.

During our training sessions, we test new equipment, consumables, techniques and methods of underwater welding and cutting. We use various configuration of equipment, consumables and welding parameters at different depths to receive the best results possible.
In June 2018, our mechanics completed a training course and received an IMCA recognized Maintenance and Repair Technician certificate which allows them to provide maintenance and repairing works with diving chambers, control panels, launch and recovery systems, HP compressors and regulators, depth and pressure gauges and other electrical and hydraulic equipment used in commercial diving.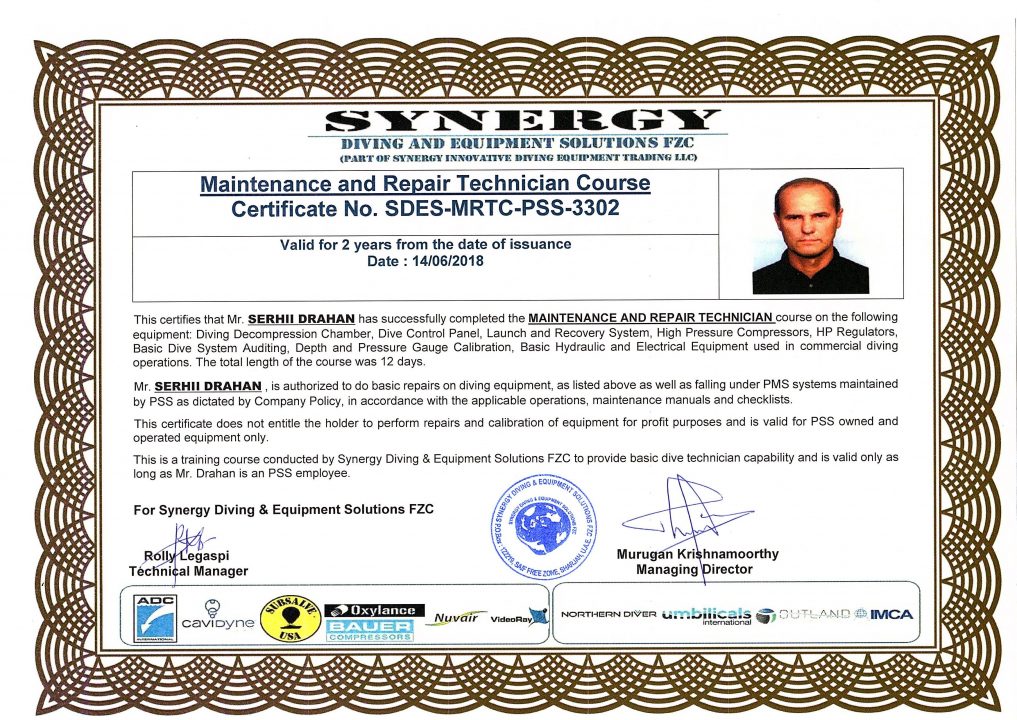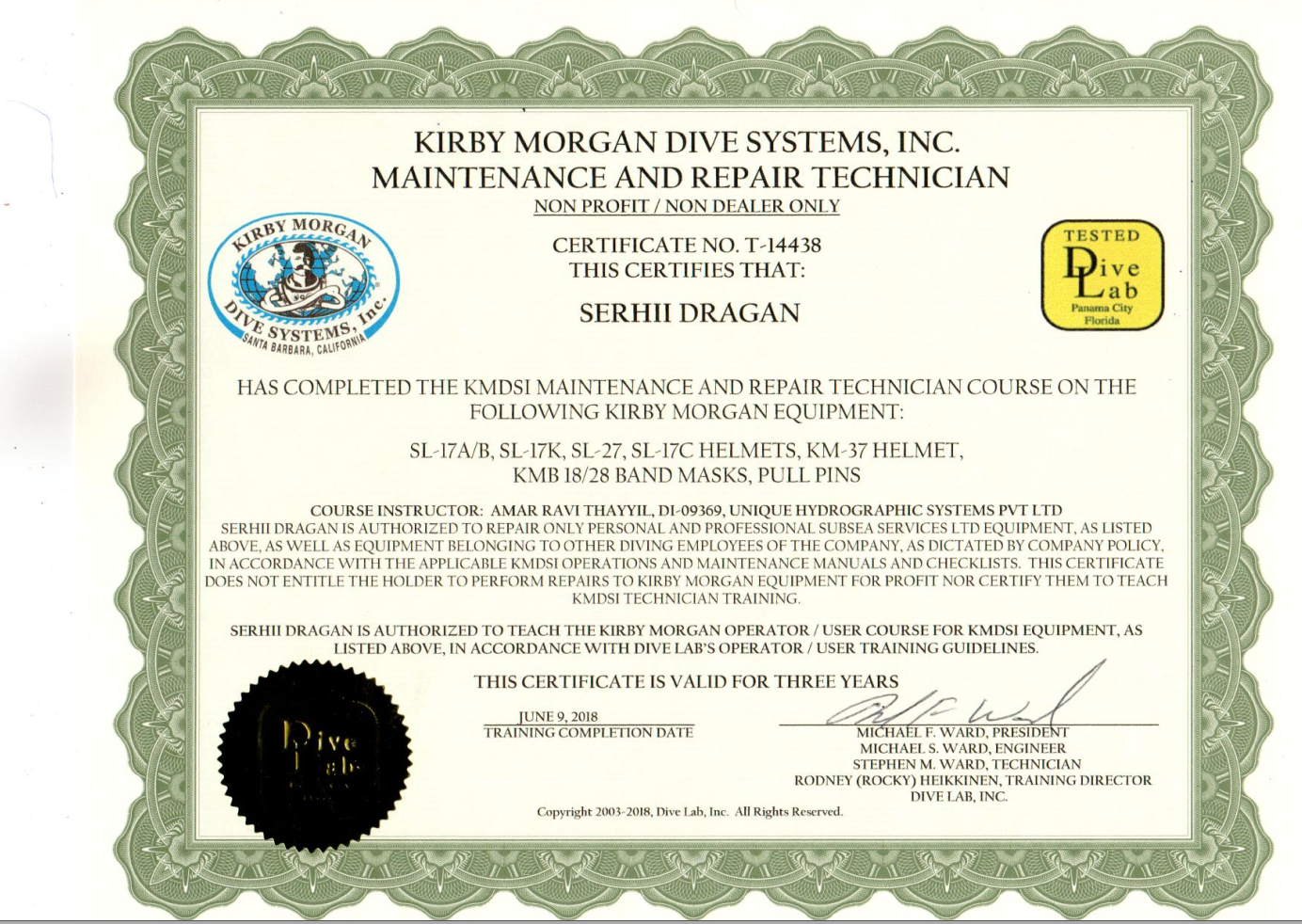 All our personnel, including engineers and managers, have completed OPITO BOSIET course and received appropriate certificates.